LONDON & DISTRICT DENTAL SOCIETY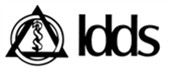 The London & District Society is a non profit,
voluntary professional association for Dentists.
As one of 38 active Component Societies of the
Ontario Dental Association, LDDS member Dentists
are committed to the oral health of their community.
LDDS supports and the advancement of the Art and
Science of Dentistry and upholds the professional
character and education of Dentists. LDDS currently
supports awards tp Dental Students at UWO,
Schulich School of Medicine and Dentistry
and Dental Hygiene and Assisting programs
at Fanshawe College and Medix College.
Regular LDDS programs will resume
when Covid-19 restrictions are lifted


LDDS Annual SEMINAR DAY - VIRTUAL LECTURE
Friday, November 19, 2021
9:00 AM - Noon
LDDS presents
DR. JEFFREY OKESON, DMD
Professor and Dean, Provost's Distinguished
Service Professorship Founder,
Orofacial Pain Program, University of Kentucky
College of Dentistry Lexington, KY

"

NEW PERSPECTIVES ON TMD:
A DIAGNOSITC CHALLENGE "
Category 2 - 3 CE Credits
What you will learn:

Understand the hallmarks of TMD pains and how
you can quickly separate TMD from other orofacial pains.
Appreciate how evidence-based dentistry has changed
our approach to understanding and managing TMD.Objectives:
Objectives:
Describe five potential risk factors for TMD

Identify how dental therapy may influence TMD
Describe the relationship of bruxism to TMD
Explain the importance of taking an accurate history
for the TMD patient
LDDS VOLUNTEERS

LDDS Executive Committee
2021 - 2022

President: Dr. Jordan Gerster

Vice President: Dr. Christina McCord
Secretary/Treasurer: Dr. Nick Masse
Past President: Dr. Greg Veitch
Past President Liaison Dr. Gordon Payne
LDDS Ontario Dental Association Councillors
Dr. Keyvan Abbaszadeh
Dr. Caroline Pavlin
Dr. Gordon Payne

LDDS Committee
Constitution Committee

Community Liaison Committee
Dental Care Review Committee
Honours & Awards Committee
Memorial & Professional Development Fund Trustees
Schulich School of Dentistry Liaison